The 2nd BlueSAO Total Hip Replacement (THR) International workshop was held in hefei,
welcome from South Korea, Thailand, Vietnam, Malaysia, Indonesia, Mexico, Canada
and other seven countries 24 doctors to attend the workshop.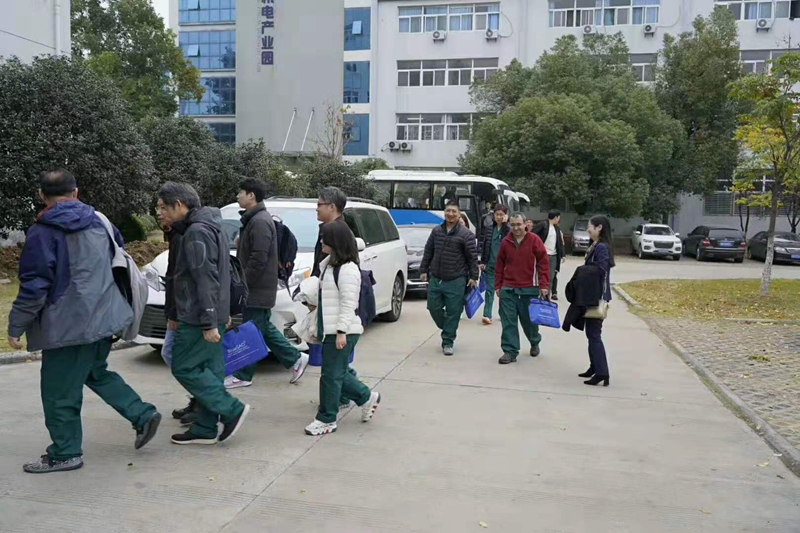 Lecturer Luoping Zhou started sharing from the workshop on 21st Nov.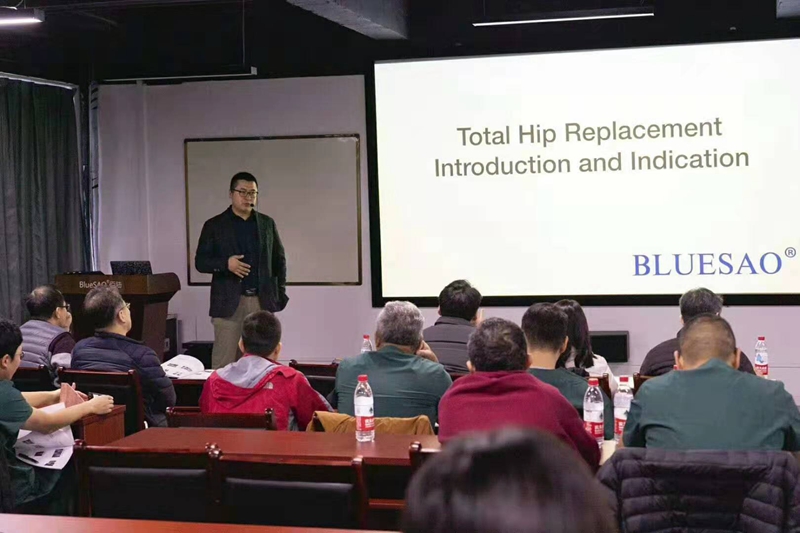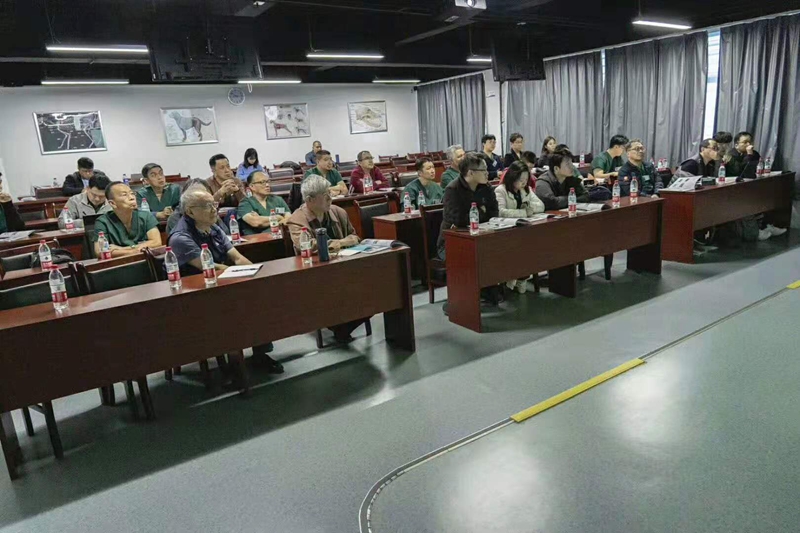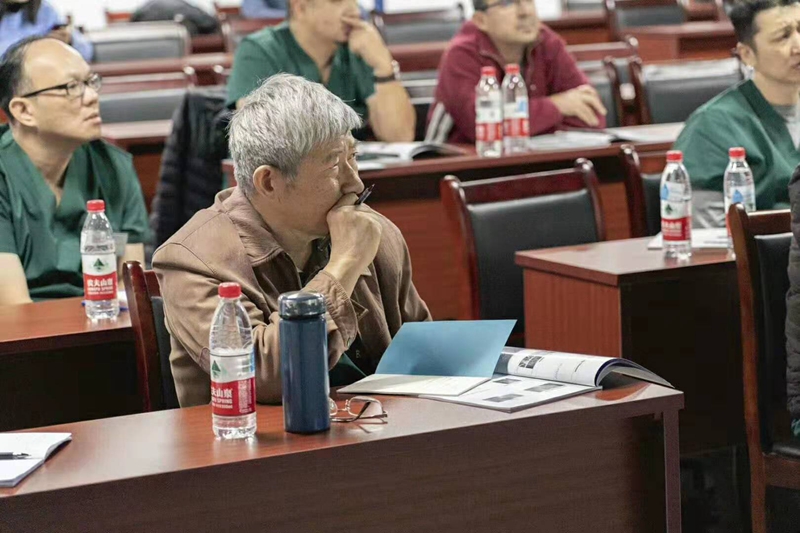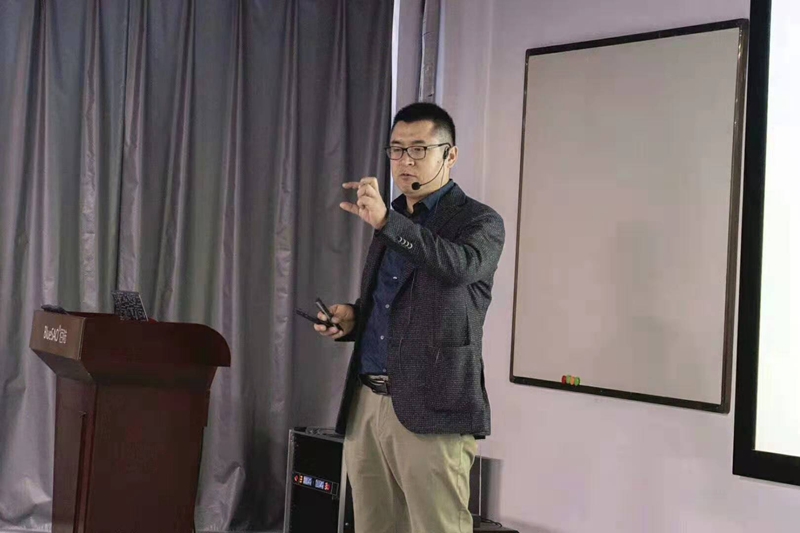 When a workman wishes to get his work well done, he must have his tools sharpened first!
During the afternoon course of THR international class,
Lecturer Luoping Zhou introduced the usage of the THR system of BlueSAO,
so that every doctor can be familiar with the operation steps of the system and be more handy in the later workshop.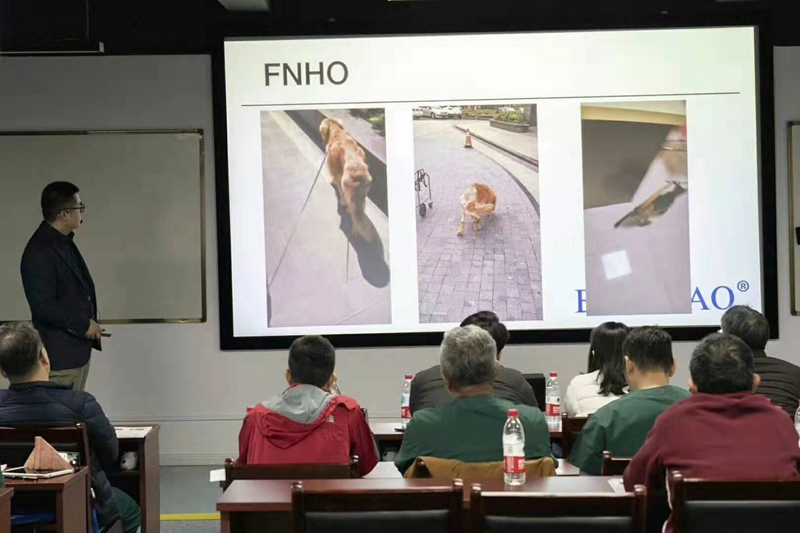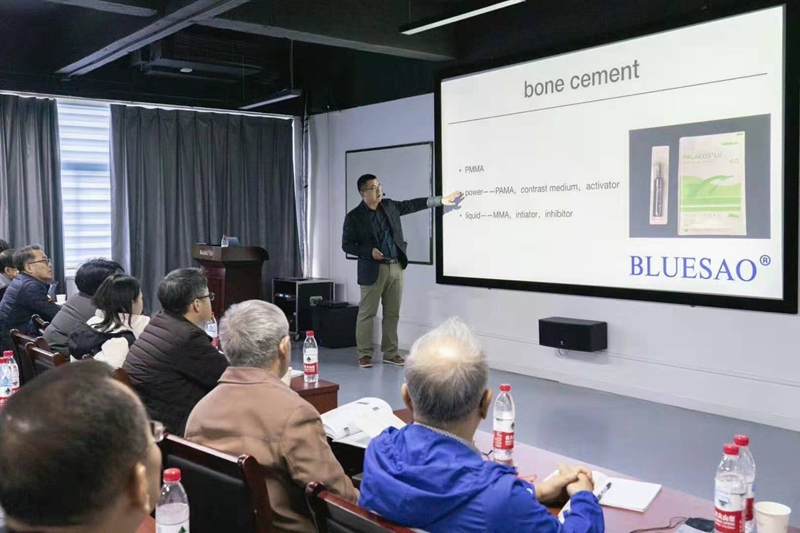 During the coffee time, doctors from various countries remained at the booth.
BlueSAO instructor team and staff also enthusiastic explanation, introduction.
Different language communication and different ways of thinking weaves a beautiful music wandering in BlueSAO training base!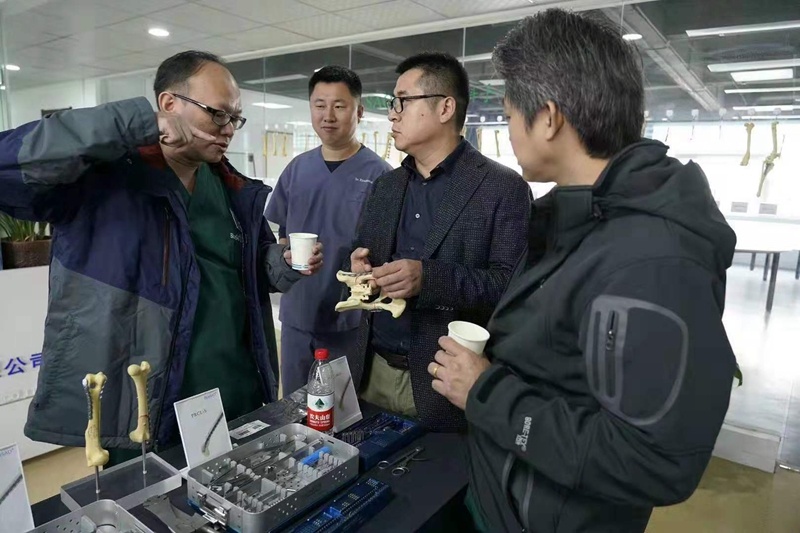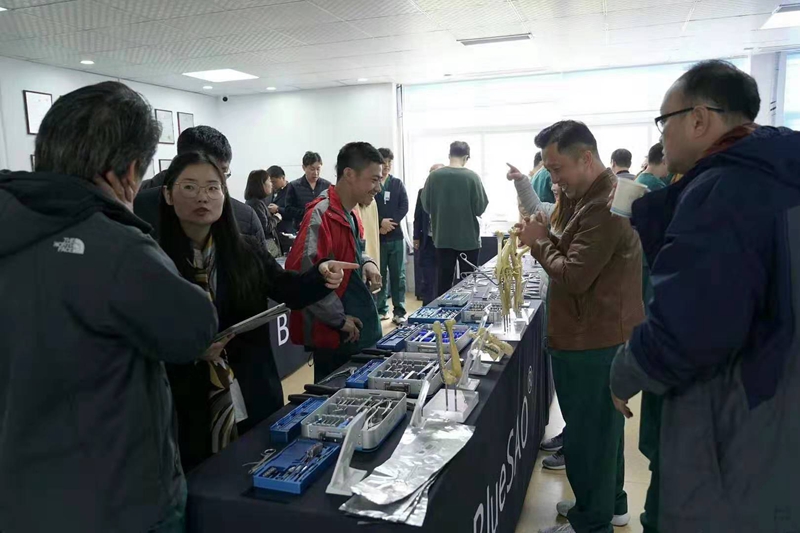 23rd Nov. is the last day of the international class of BlueSAO THR ,
Lecturer Luoping Zhou is commenting on the DR film that doctors actually performed yesterday.
Doctors from all over the world have a deeper understanding of what they have learned through Lecturer Luoping Zhou 's interpretation of the film!
Dr.Mak chi kin Phillip from HongKong ,As the guest lecturer of BlueSAO THR workshop,
he graduated from the veterinary faculty university of Sydney,
fellow of the Australian academy of veterinary sciences and former director of Hong Kong peace avenue veterinary pet clinic.
As an old-timer in the veterinary field, Dr.Mak chi kin has contributed a lot to the development of small animal diagnosis and treatment industry.
In the workshop,he also shared his years of clinical experience with doctors from various countries.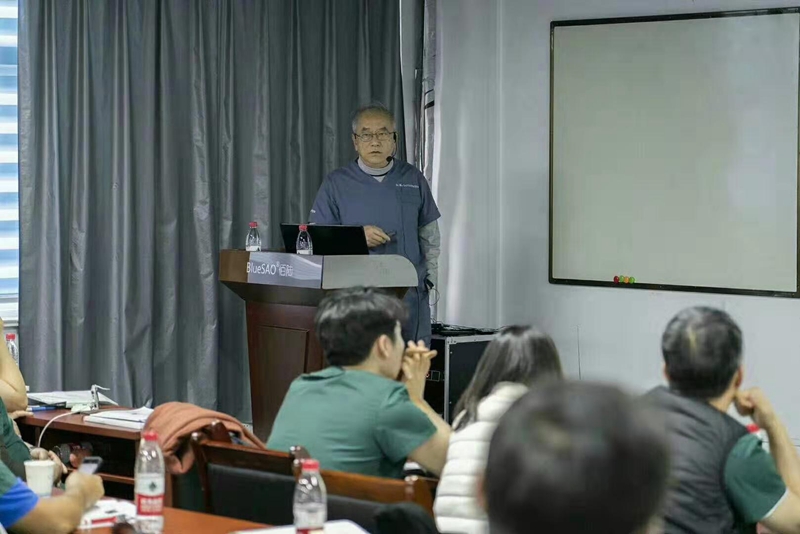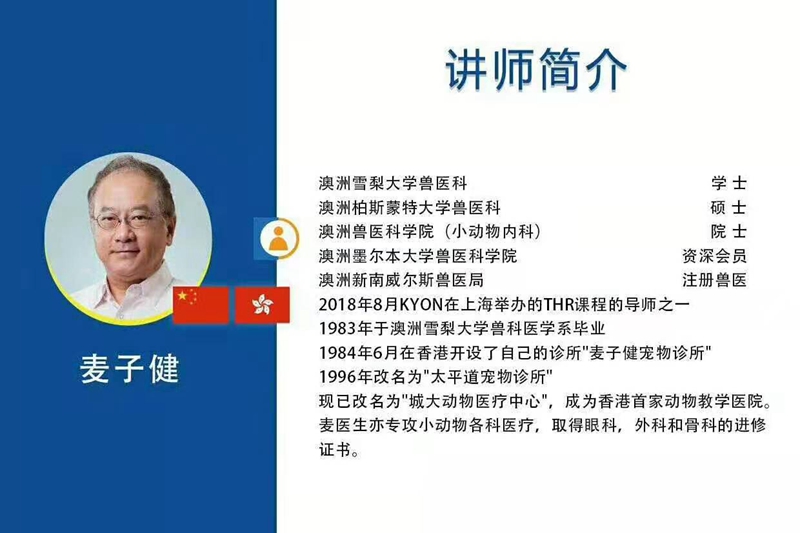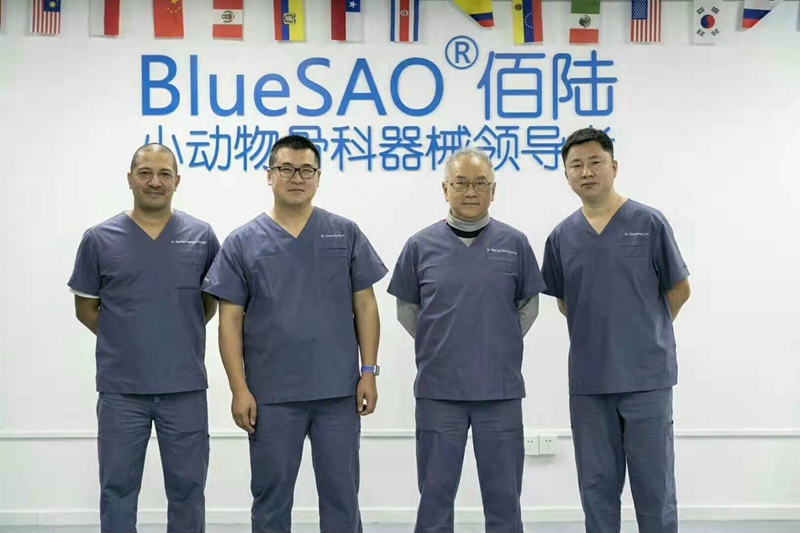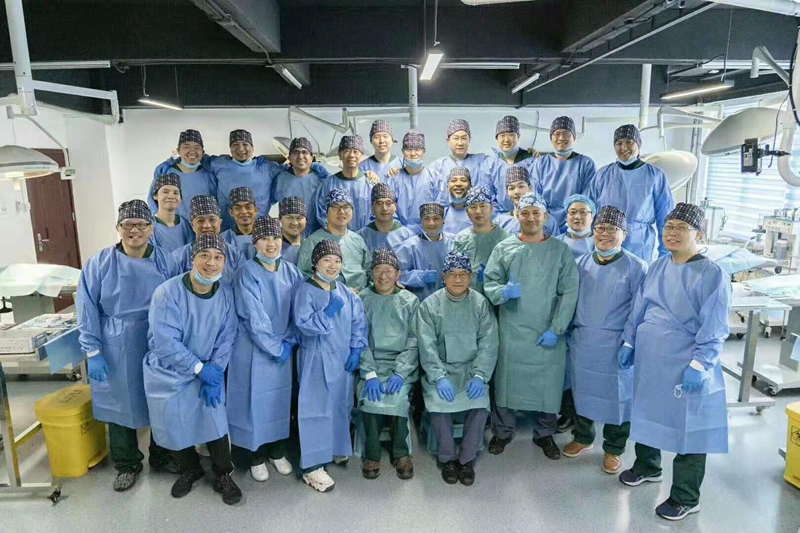 The 2nd BlueSAO Total Hip Replacement (THR) International workshop family photo.