On August 20,A wonderful review of BlueSAO Korean workshop!
Hot August, BlueSAO orthopedic workshop is also very hot!
Following the successful conclusion of the first "THR workshop" and the first "young lecturer lecture hall", the "Korean fracture subject workshop class" also successfully completed the three-day course.
Through this workshop course specially designed for Korean doctors, we exchanged and learned with Korean veterinary doctors, and meanwhile, more veterinary doctors around the world witnessed the development of small animal orthopedic technology in China!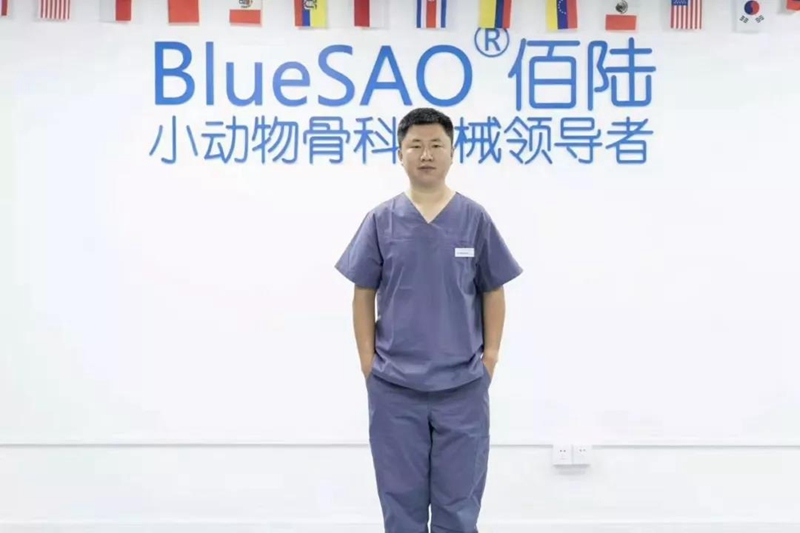 BlueSAO orthopedic workshop is the leading small animal orthopedic workshop in China, and more and more orthopedic doctors' first choice.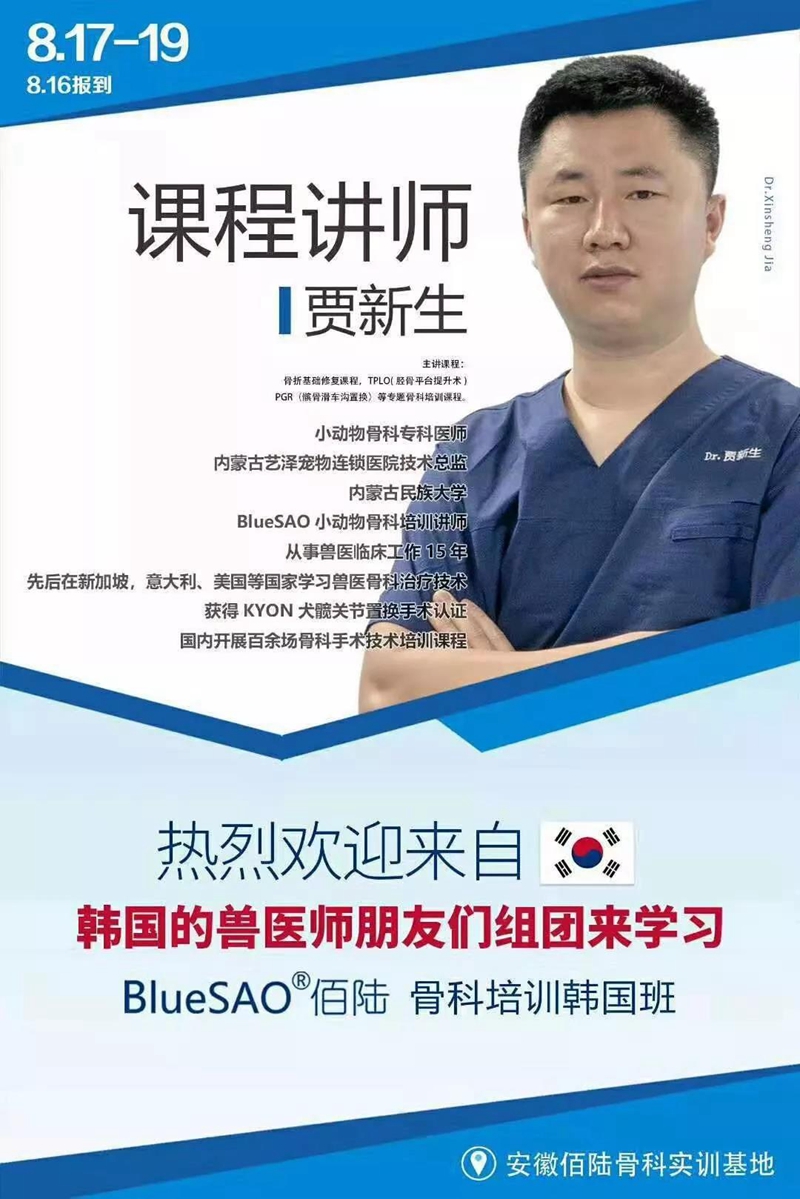 The first day of BlueSAO orthopedic workshop Korean class begins!
Mr. Jia kept interacting with doctors from South Korea during the class, many clinical cases show,detailed clinical explanation,let the south Korean doctors continue to nod!
Chinese and south Korean PPT synchronous explanation, let doctors understand more easily.
At dry practice, Teacher jia's hand - in - hand guidance, let every doctor have a taste of the essence of the operation.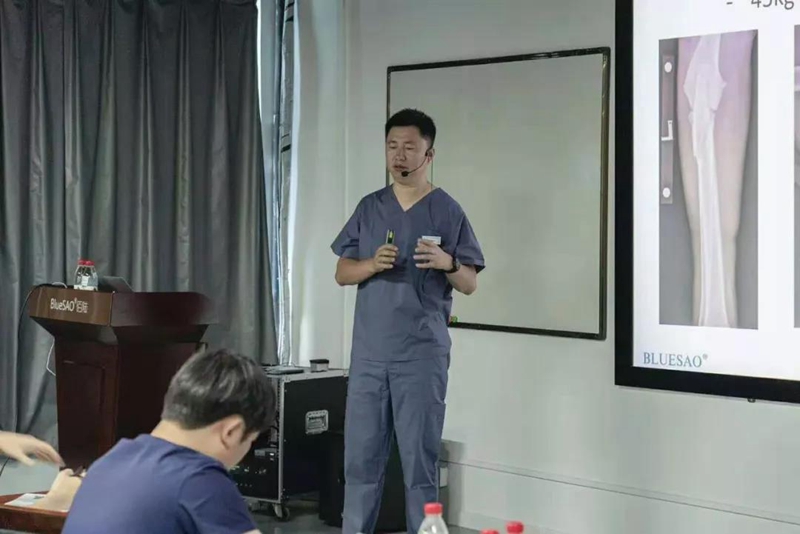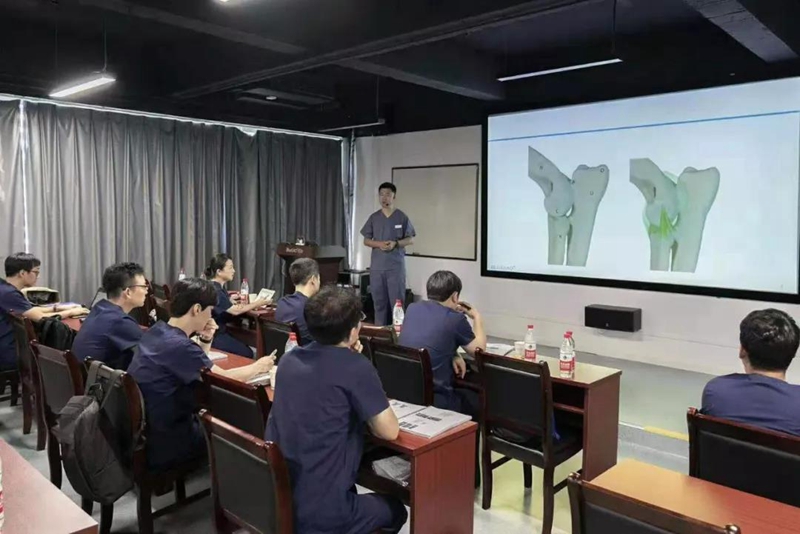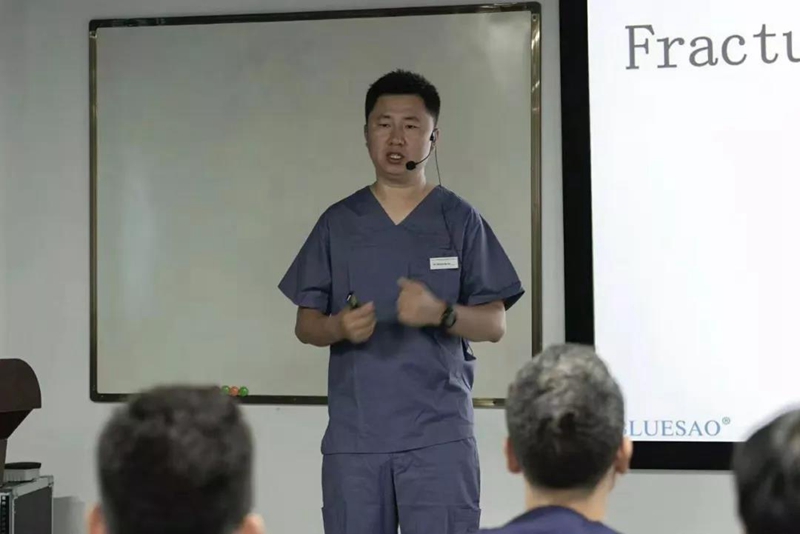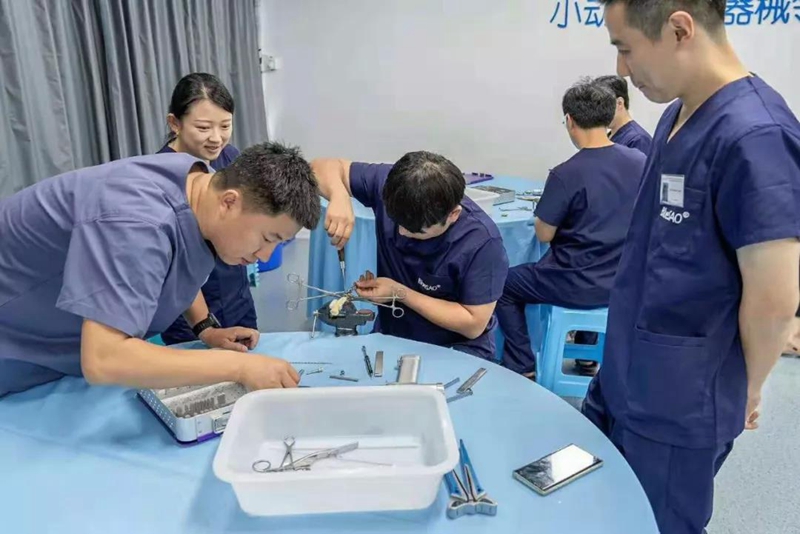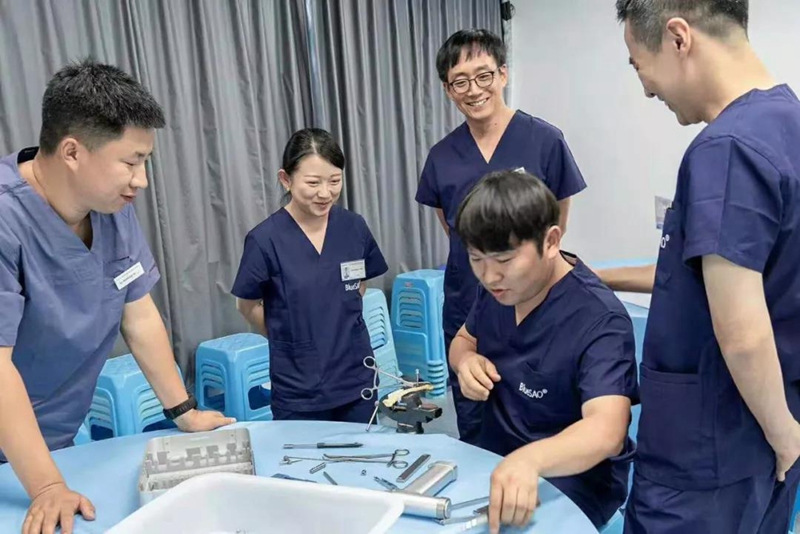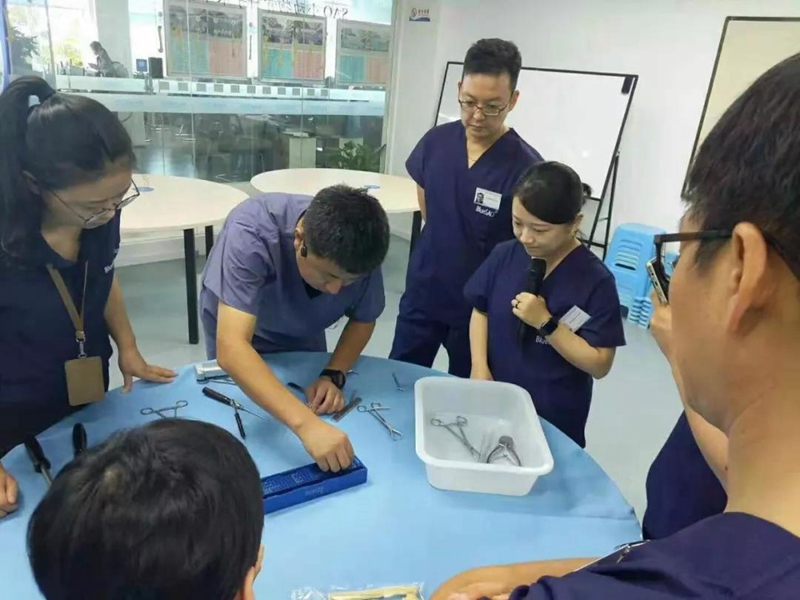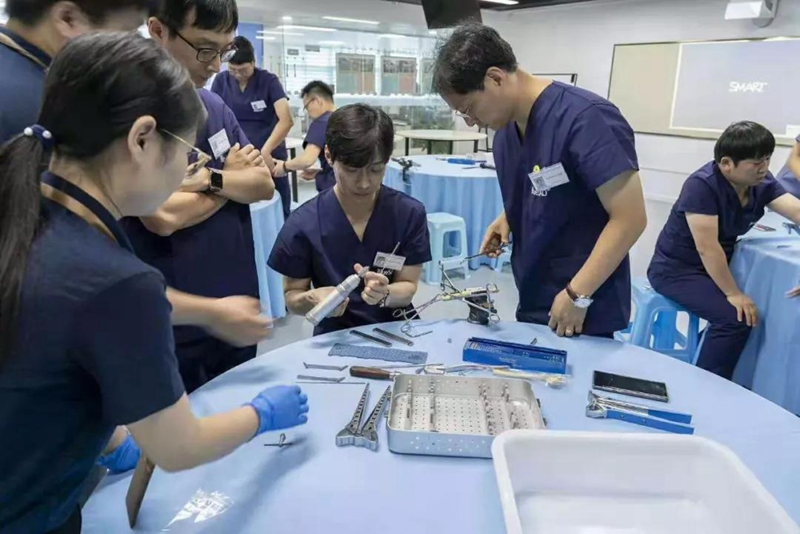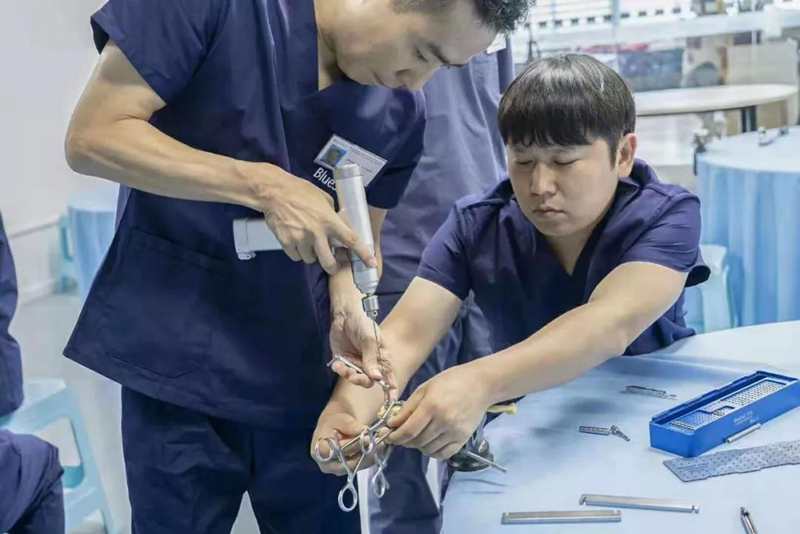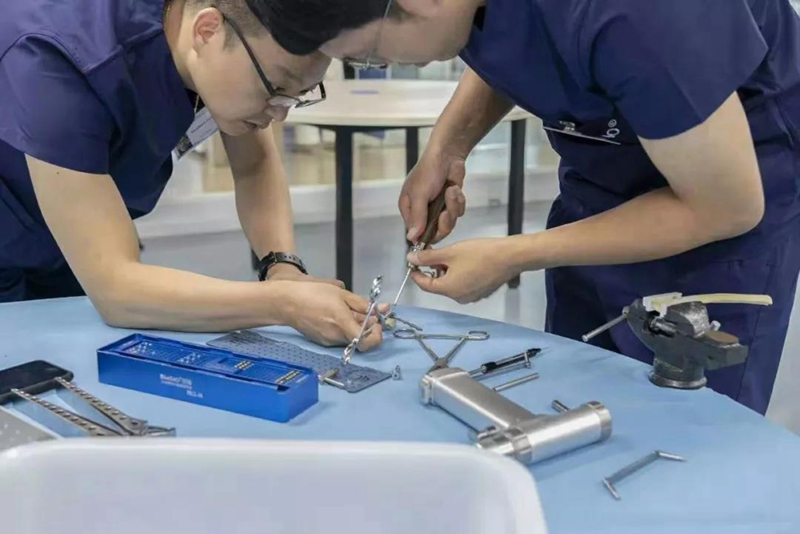 On the second day, teacher jia brought courses about oblique fractures of femur and humerus and comminuted fractures.
Thanks to teacher jia and beautiful translator Lily, language is no problem and communication is no obstacle.
Doctors from South Korea can better learn orthopedic techniques of Chinese small animals!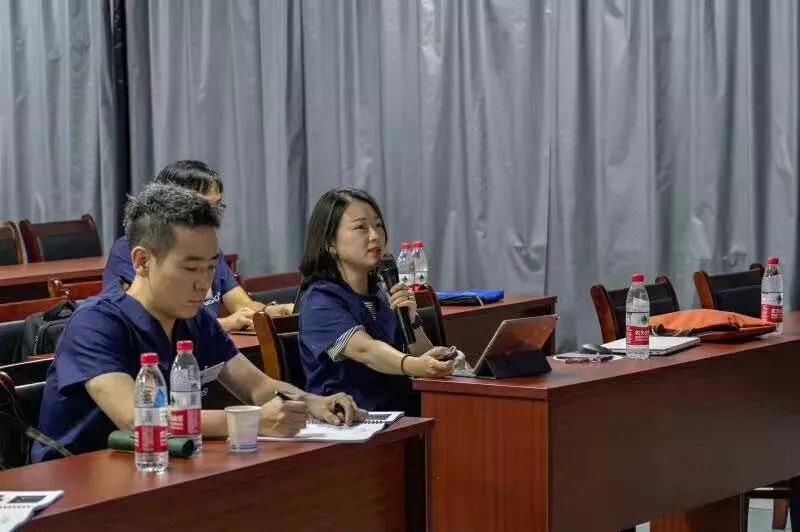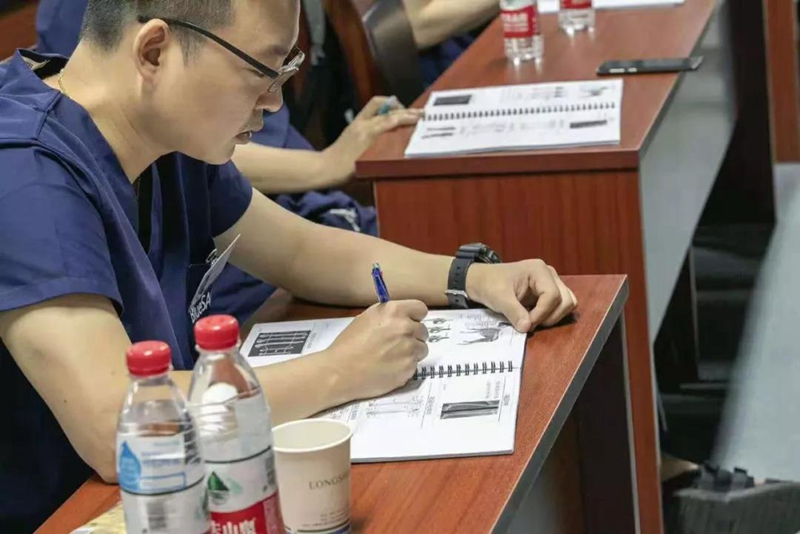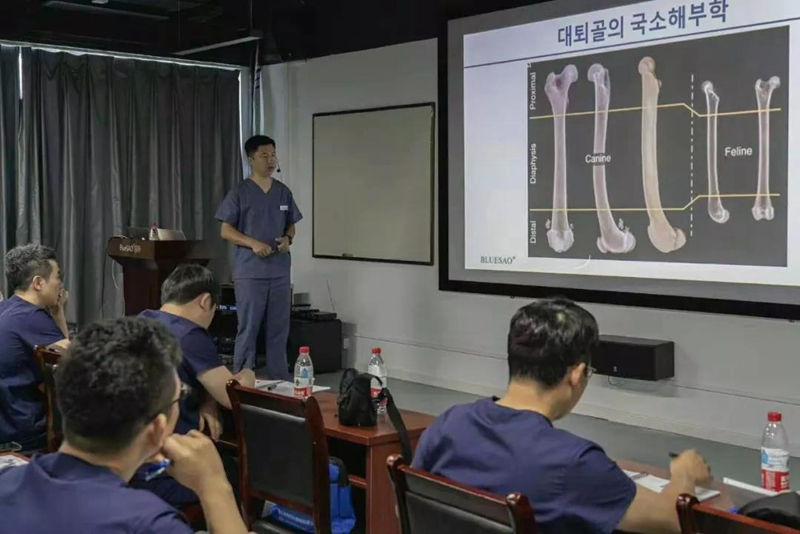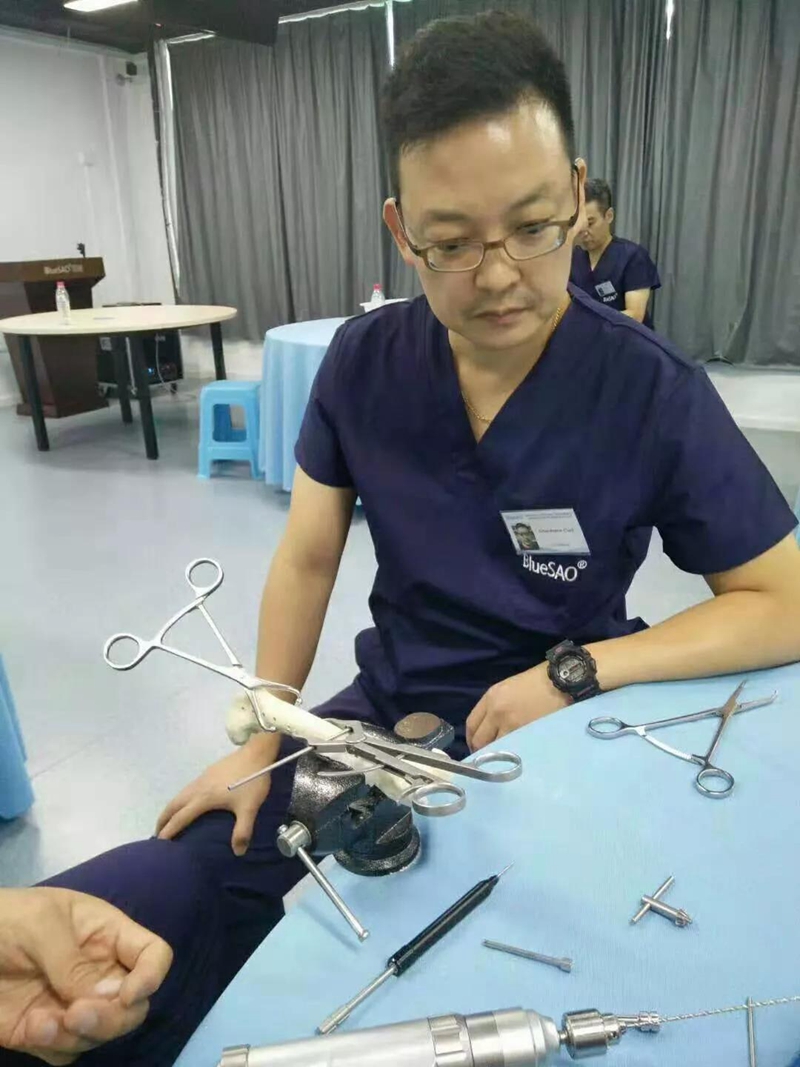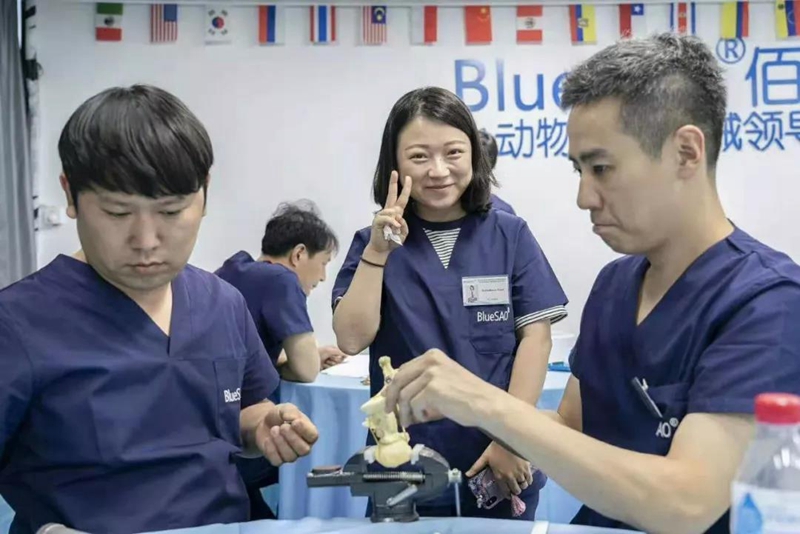 Today is the last day of BlueSAO orthopedic workshop (Korean class).
Every south Korean doctor keeps his best condition and studies hard every day.
Teacher jia xinsheng's wonderful courses have left a deep impression on them and they benefit a lot from it.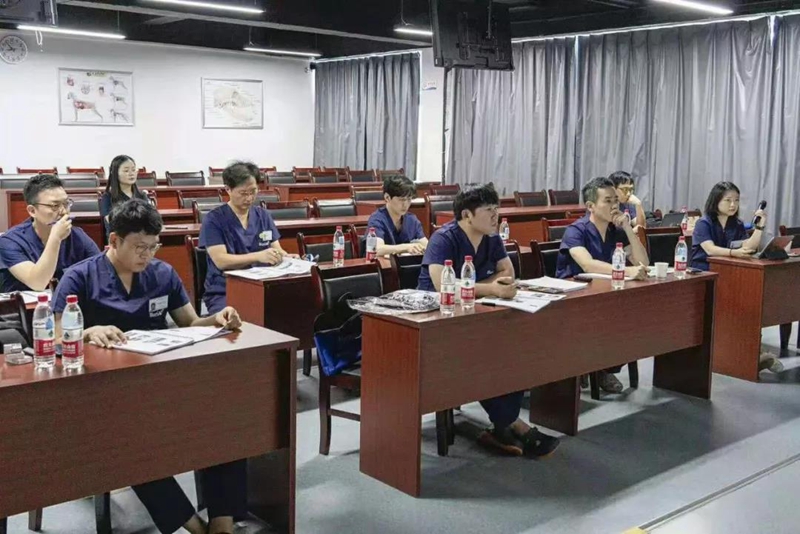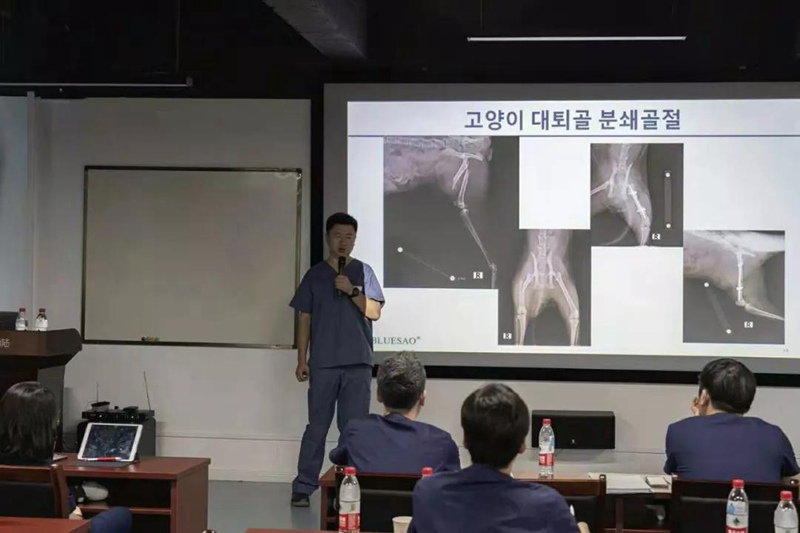 August fracture workshop Korean class family photo.